Inductee Details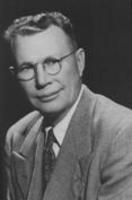 Russell, H.N. "Rusty"
Fort Worth Masonic Home, Highland Park (coach)
1922-45
Rusty Russell began his coaching career in Granger in 1922 but became a legend at Masonic Home, a school for orphans in Fort Worth. Russell's "Mighty Mites" often played and defeated schools with much bigger players and enrollments. Russell's 16 seasons at Masonic Home included a class B title in 1931, a loss to Corsicana in the 1932 state championship game on penetrations, and three other trips to the semi-finals. Russell served as President of the Texas High School Coaches Association in 1935-36. He later coached at Highland Park from 1942-1944 where he tutored Bobby Layne and Doak Walker. After serving five seasons as an assistant coach at SMU Russell accepted the head job from 1950-1952. Russell also coached at Schreiner College and Victoria Jr. College. He is a member of the Texas Sports Hall of Fame (1981) and the THSCA Hall of Honor (1961). Russell's career high school coaching record was 161-37-14.