News
The Texas Sports Hall of Fame will host its annual Sports Collectibles Show on Saturday, Dec. 13 and Sunday, Dec. 14, along with former Dodgers pitcher Burt Hooton Saturday and former Cowboys great DD Lewis.
The Sports Collectibles Show is Dec. 13th & 14th from 10 a.m. - 5 p.m., and is presented by Sports Collectibles of Houston. Admission is $5 and includes a museum tour. At the 2014 show, visitors can expect to see sports memorabilia and various collections from some of the top dealers in Texas. Former World Series winner and Dodgers pitcher Burt Hooton will be signing autographs at the show on Saturday at 1 p.m., and former Dallas Cowboys HOF legend DD Lewis will be signing autographs on Sunday at 1 p.m. You can also get your picture taken with DD's SuperBowl rings.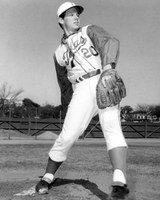 Burt Hooton

"I think events like this and the others that (TSHOF) does give many new people the opportunity to see one of the best sports museums in the country," Larry Dluhy, of Sports Collectibles of Houston, said.

A sports memorabilia show is the perfect event for sports fans. For fans that want to see collectibles from their favorite players, past or present, and collectibles from their favorite teams, memorabilia shows allow for sports fans from all over to come and relish in the midst of the keepsakes from their favorite teams and athletes.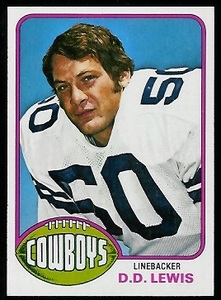 "The TSHOF is unique and special to not only the people of Texas…but to sports fans all over the country. I have been to many other state's hall of fames, and to the Baseball Hall of Fame and NFL Hall of Fame. Ours in Waco is perhaps the best in organization and planning. It's easy to get around in the different rooms and see things which makes it more fun," Dluhy said.
The Texas Sports Hall of Fame is excited to host this event, and we hope to see you there!
Back to index...