Lone Star Tailgate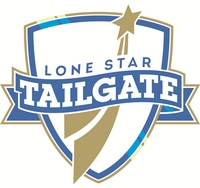 TEXAS SPORTS HALL OF FAME'S LONE STAR TAILGATE
The Texas Sports Hall of Fame is excited to kick off the 2016 football season with the 3rd Annual Lone Star Tailgate. The all new Texas style experience will be hosted at the Hall of Fame every Baylor home game. Each tailgate will feature great food, music presented by The Backyard Bar, Stage & Grill, activities for the entire family and is located only minutes away from Baylor's new McLane Stadium.

Outside Tailgating – Free Admission

Lone Star Tailgate will be open to all football fans attending Baylor football games who are walking across campus or being dropped off just outside our grounds by shuttle service. We are just a short walk to the new Brazos footbridge and McLane Stadium. Come enjoy live music series food and drink samples and activities for the kids. We also have a tent with large screen TVs powered by Grande and seating where people can visit. Porta potties will be available as well. The Lone Star Tailgate will open 3 hours before each kick off.
RENT A SPACE INSIDE THE MUSEUM FOR YOUR PRIVATE TAILGATE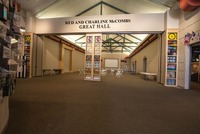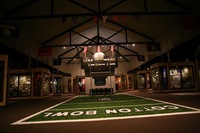 2016 BAYLOR HOME FOOTBALL SCHEDULE
September 2 - Friday - Northwestern State 6:30 pm

September 10 - Saturday - SMU 2:30 pm

September 24 - Saturday - Oklahoma State TBD

October 15 - Saturday - Kansas - TBD

November 5 - Saturday - TCU - TBD

November 19 - Saturday - Kansas State - TBD