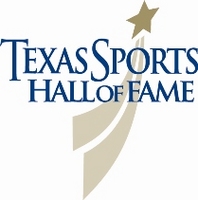 YOU CAN HELP MAKE TEXAS SPORTS HISTORY!

Wouldn't you like to help vote your favorite athlete or coach into the Texas Sports Hall of Fame?
By joining the Texas Sports Hall of Fame membership program at any of our seven levels ($25 and up) you can join legendary sportswriter Denne Freeman and our esteemed selection committee in deciding who will make up each year's annual class of "Lone Star Legends".
HERE'S HOW IT WORKS:
1. Sign up at the membership level of your choice on the website, by phone at 800-567-9561 or mail your payment to the museum.
2. You have the opportunity year round to nominate any number of individuals "who have brought lasting fame and honor to Texas sports".
3. The selection committee, chaired by Denne Freeman, reviews all nominations the first week of June and creates the "Official Voting Memberhsip" ballot.
4. Ballots are mailed beginning July 1st to the voting membership, Texas Sports Hall of Fame inductees and finally to the members of the selection committee.
5. Votes are tabulated during the Summer months with new inductess contacted and announced to the public in October.
6. The annual induction banquet is held in February and open to voting membership and public.