News
Texas Sports Hall of Fame Adds New Board Members
Statewide Community Leaders to Help Chart New Course for Museum
WACO – The Texas Sports Hall of Fame today announced the addition of four new members to its Board of Trustees, bringing new perspectives and geographic diversity to the leadership of the Waco-based museum. Former University of Texas Athletic Director DeLoss Dodds of Austin, Texas A&M hurdler William "Billy" Busch of Austin, Julie Turner of Dallas and Notre Dame football and track athlete Van Pearcy of Midland were unanimously voted to the board.
The new additions were announced by TSHOF Board Chairman Tom Hill and President and CEO Jared Mosley.
"Sports in the Lone Star State is larger than life, and we want a museum that tells a larger than life story," said Hill. "Our staff and board are extremely focused and enthusiastic about the future of sports in Texas and the Texas Sports Hall of Fame. That's why we're pleased to be expanding our influence by attracting these fantastic leaders."
Mosley said the new members of the board bring a wider perspective to the museum and provide the opportunity to expand the museum's mission throughout the state.
"The Texas Sports Hall of Fame celebrates the rich athletic heritage of the entire Lone Star State," Mosley said. "These new board members from across Texas will join a board already committed to a new era at the museum. They will help us get our message out as we seek to be known as one of the nation's premier sports museums."
Hill also praised Mosley, who joined the museum late last year after 10 years as athletic director of Abilene Christian University, for bringing extraordinary energy and focus to the position.
About the New Board Members
DeLoss Dodds is the former athletic director of the University of Texas at Austin. He ran track at Kansas before entering the coaching ranks and he served as UT's athletic director from 1981 to 2014.

Billy Busch is a senior vice president of Morgan Stanley's Private Wealth Management Division. While at Texas A&M, Busch was a member of four Southwest Conference track and field championship teams and earned All-America honors.

Julie Turner is involved in a number of civic and charitable organizations in Dallas. She graduated from Baylor in 1968.

Van Pearcy is the president of Pearcy's Wealth Services Team in Midland. He played football and ran track at Notre Dame.
The Texas Sports Hall of Fame and Museum, located in Waco, chronicles the heroes and legends of Lone Star State sports at all levels, including high school standouts, professionals and Olympians.
###
New Board Member's Full Biographies and Photographs
DeLoss Dodds was the sixth men's athletic director of The University of Texas at Austin. Dodds is a graduate of Kansas State University, where he was also a conference champion in the quarter mile in 1959. Before taking the athletic director job at Texas, he was the athletic director for the Kansas State Wildcats for five years, from 1977 to 1981. Before that, Dodds was head track coach at Kansas State, a position he held from 1963 to 1976, during which time his teams captured six Big Eight Conference championships.
During his tenure he helped Texas through many major events, including the 2010–12 conference realignment frenzy and over $380 million in athletic facility upgrades.
Dodds is the 3rd member of the Texas Sports Hall of Fame to serve on its Board of Trustees. He has also been honored throughout a number of distinguished organizations throughout his career: National Football Foundation and College Hall of Fame's John L. Toner Award in December 2006; Inducted in the United State Track and Field and Cross Country Coaches Association Hall of Fame in 2006; Inducted into the Drake Relays Coaches Hall of Fame in 1989; Inducted into Kansas State Athletic Hall of Fame in 1995; Inducted into the Texas Sports Hall of Fame in 2006.
Dodds and his wife Mary Ann have three children, Doug, Deidre, and Debra.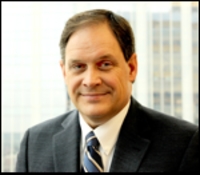 Billy Busch is Senior Vice President of Morgan Stanley's Private Wealth Management Division and graduated from Texas A&M University in 1982. Billy, along with his partner, manage more than 7 billion of client assets.
While at Texas A&M, Billy led his team to 4 Southwest Conference Team Championships and earned all-SWC honors in each of his 4 seasons. In 1980, Billy was the SWC Champion in the 110 hurdles and earned All-America honors. He also was named to the Track and Field Magazine's "All World List" and advanced to the semi-finals at the 1980 Olympic Trials in Eugene, Oregon.
Billy previously served on the Board of Trustees for Abilene Christian University where he chaired the Investment Committee for ACU's endowment. He also serves on the Texas A&M Sports Hall of Fame Selection Committee.
Billy and his wife, Sheila, have three children, Sheena Busch, Shaylee Webb and Sheldon Busch, along with 3 grandchildren.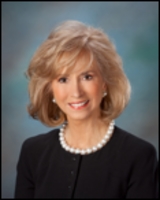 Julie Turner resides in Dallas, Texas where she is very involved in a number of civic and charitable organizations. She earned her B.A. from Baylor University in 1968 and completed her M.S. in 1969.
Turner's service includes the Crystal Charity Ball; the Baylor Health Care System Foundation Board, where she also served as Honorary Chairman of Celebrating Women; and the Dallas Baptist University Board, where she served as chairman at the same time her husband Jim was chairman of Baylor's Board of Regents. In addition, she serves on the advisory boards for the Salvation Army, the Children's Cancer Fund, and the Cattle Baron's Ball.
Julie has received the Ruth Award from Dallas Baptist University and Baylor University's Woman of Distinction award.
She and her husband, Jim, have two daughters, Amy and Jenna, and two grandsons, Turner and Jackson.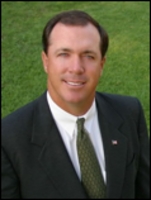 Van Pearcy resides in Midland, Texas and serves as President of Van Pearcy's Wealth Services Team. A native of Andrews, Texas, Van went on to Notre Dame where he earned his bachelor's degree in economics and his M.B.A while establishing himself as a two-sport athlete in track and field and football.
Van has been recognized as one of the leading financial services providers in the entire country. He has been the recipient of numerous awards and recognitions by industry experts such as Barron's, Financial Times, Research Magazine, and Registered Rep.'s among others. In December of 2007, Pearcy was named to Research magazine's 2007 Advisor Hall of Fame.

He is a dedicated advocate for his community and currently sits on the financial board of Midland Children's Rehabilitation Center, the endowment board of St. Ann's Catholic School and the board of the Midland Firemen's Relief and Retirement Fund. Van is also a past president of Midland Country Club. In addition, he keeps close to his sports roots as a board member of the University of Notre Dame's Monogram Club and as a track coach at Midland Christian High School
He and his wife, Donna, have two children, Erin and Vance.
Back to index...