News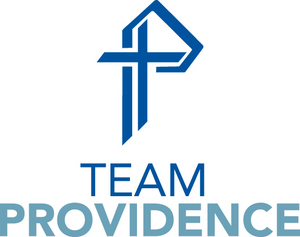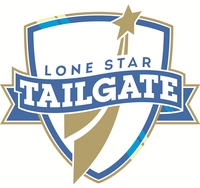 TEXAS SPORTS HALL OF FAME'S LONE STAR TAILGATE

PRESENTING SPONSOR PROVIDENCE HEALTHCARE NETWORK
The Texas Sports Hall of Fame and presenting sponsor Providence Healthcare Network are excited to kick off the 2014 football season with the new Lone Star Tailgate. The all new Texas style experience will be hosted at the Hall of Fame every Baylor home game. Each tailgate will feature great food, live music presented by Shooter FM, activities for the entire family and is located only minutes away from Baylor's new McLane Stadium.

Outside Tailgating – Free Admission

Lone Star Tailgate will be open to all football fans attending Baylor football games who are walking across campus or being dropped off just outside our grounds by shuttle service. We are just a short walk to the new Brazos footbridge and McLane Stadium. Come enjoy Texas and Red Dirt country music and our live music series provided by Shooter FM 92.9. Our food truck lineup includes Uncle Dan's Famous BBQ, Dubl-R Old Fashioned Hamburgers, The Mix and Mrs. Thompson's Most Wonderful Cupcakes. There will also be a beverage tent with large screen TVs powered by Grande and seating where people can buy beer, wine, sodas or water. Porta potties will be available inside our fenced area along with hand wash stations. The National Guard will have an activity area for children of all ages that will include an obstacle course, football toss, jousting pit & bull riding. ATM machines and a FaceBooth for photo souvenirs will also be available. The Lone Star Tailgate will open four hours before each kick off and close two hours after each game ends.
Inside VIP Ticket $50 per person per game

This ticket allows visitors to park in a downtown lot and receive luxury shuttle service to and from the Texas Sports Hall of Fame provided by Limousines Ltd. Our lot is only 5 minutes from the museum. VIP ticket also includes entry into the museum where visitors can sit down and relax in the Red & Charline McCombs Great Hall and enjoy a complimentary barbecue plate and beverage provided by Waco's famous Uncle Dan's BBQ & Ribhouse (beer and wine not included in VIP ticket but will be available at a cash bar) Fans are welcome before and after kickoff to watch other games, tour the museum and meet our celebrity host for each game. These celebrities will sign autographs and take photos a couple of hours before each game with VIPs at no charge. VIP tickets will be required for entry and will be checked by staff or security. There will also be a complimentary photo booth available for VIP patrons. VIP tickets also entitle guests to a 10% gift shop discount.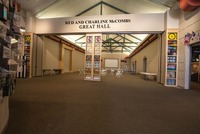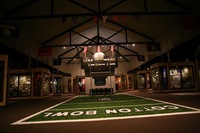 2014 BAYLOR FOOTBALL HOME SCHEDULE- Date / Live Music / Celebrity

1. Aug 31- 6:30pm – SMU / Music by Cameran Nelson / Don Trull & Lawrence Elkins

2. Sep 6 – 6:30pm - Northwestern State / Music by Mike Ryan & Kimberly Dunn /Mel Renfro

3. Oct 11 – TCU / Music by Mario Flores / Bob Lilly

4. Nov 1- Kansas (Homecoming)/ Music by Josh Grider / Dennis Gentry

5. Nov 22 – Oklahoma State / Music by Matt Kimbrow / Walt Garrison

6. Dec 6 – Kansas State / Music by Thom Shepherd & Coley McCabe / Celebrity Host TBD


TICKETS


VIP Season Ticket for 3 games (shuttle parking included) - $150 each

Individual Game VIP Tickets (shuttle parking included) - $50 each

Group Rate (4 or more VIP Tickets & shuttle parking) - $35 each

Gameday Admission (Includes $10 food voucher) -$25

Outside Tailgating - FREE


To order tickets call 800.567.9561 or 254.756.1633

or click here now!


**Please note Baylor football tickets are not included in any Lone Star Tailgate package**



PARKING

VIP On-Site Parking Map and Info

VIP Shuttle Parking Map and Info


FAQ
**Please note Baylor football tickets are not included in any Lone Star Tailgate package**
Back to index...