News
"Texas Shootout games for high school athletes benefits the museum
The Texas Sports Hall of Fame is hosting a new event to honor high school basketball players all from the state of Texas. On May 7, 2011, the "Texas Shootout" will be a series of basketball games of both young men and women invited to compete to showcase the impressive talent of these high school individuals. The Texas Shootout was patterned after similar games in other states, and was created by former basketball player Brian Winerick.


"I truly love basketball and everything it stands for. I'm thankful for what it's done for me, and people I've met and the relationships I've built. I think it's special to celebrate high school athletes in Texas, I would love for the game to be everywhere ," Winarick said.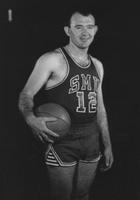 Coaching the men's basketball game is retired LaVegas High School basketball coach Duane Silver and Texas Sports Hall of Fame inductee, Max Williams. Williams was an All-American guard at Southern Methodist University. An accomplished basketball player, Williams later became the general manager of the ABA's Dallas Chaparrals, which later became the San Antonio Spurs.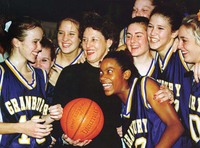 The girl's teams will be longtime Rogers coach Harley Doggett and another Texas Sports Hall of Fame inductee Leta Andrews. Andrews holds the record for most wins as a high school coach for both boys and girls, not only in Texas, but in the nation as well.
The shootout will consist of two 15-member teams for both boys and girls.
"I can't think of a better way to "tip off" with this fundraiser [than having these two players coach these games]," museum executive director, Steve Fallon said.



The Texas Shootout will be held begin with the girl's game at 10:30 a.m. on Saturday, in Waco, Texas at the Farrell Center at Baylor University. The boy's basketball game will be held at 1 p.m. Tickets are $7 for adults and $5 for students. Tickets can be purchased by calling the Texas Sports Hall of Fame at either (254) 756-1633 or toll free (800) 567-9561. Sponsorship opportunities to support the "Texas Shootout" and the Texas Sports Hall of fame are also available. Further information can be found online or by calling the museum.


"I think its not only a way for the organization to fulfill its mission, but also a great tool that will create further awareness of the Texas Sports Hall of Fame," Fallon said.
CLICK HERE TO ORDER TICKETS

CLICK HERE TO SEE TEAM ROSTERS


Back to index...